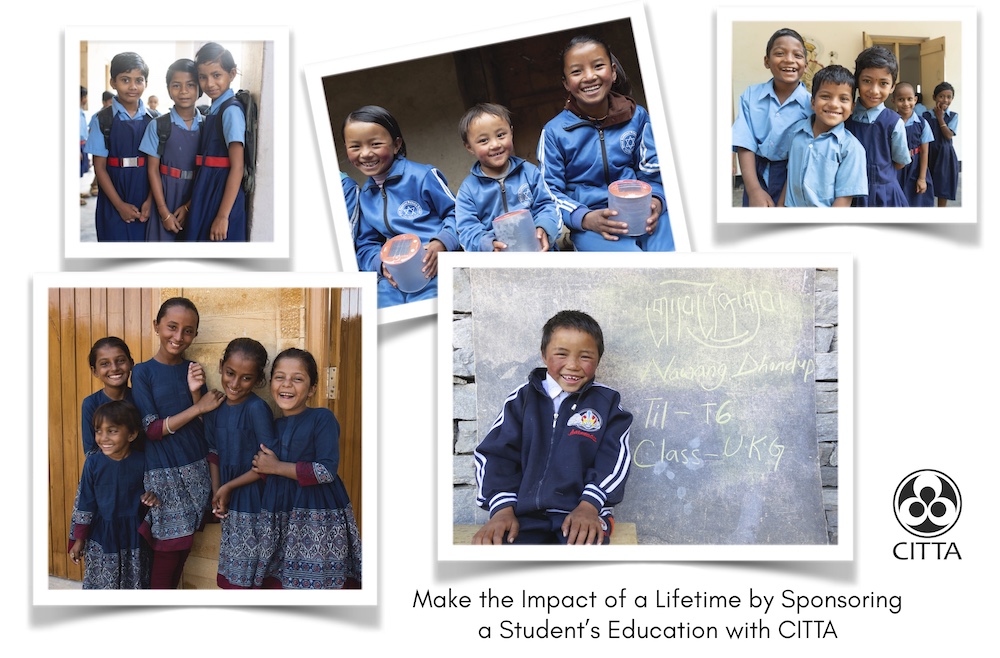 SPONSOR A STUDENT
Through education, health, and economic development, CITTA continues to build support for families in some of the most economically challenged and marginalized communities in the world. Presently, CITTA operates schools in both India and Nepal.
---
---
---
---
---
CITTA schools are tuition-free and entirely funded by the organization. All students who attend are from families who face extreme economic and social hardship. Dedicated donors play an essential role in providing the educational opportunities students count on to continue their studies. As a CITTA sponsor, you will receive exclusive quarterly updates about your students' school and classroom activities, a class photo of your student, student classroom artwork, and regular updates on the work CITTA is doing to expand education in the region.
---
---
---
---
---
SPONSOR A CLASS
For those who are looking to make an even deeper impact on the lives of our students, we are welcoming Classroom Sponsors at the Jaisalmer Girls School. Six classrooms remain available. A $10,000 gift in a single year will underwrite the cost of an entire class. Class Sponsors are matched with a class and enjoy a number of opportunities to engage in the life of those students. Invitations to virtual events and special recognition for generosity at this level will accompany the benefits of receiving periodic communication from and about the students in the sponsored class.
To sponsor a classroom, please contact info@citta.org.
---