Limi Valley School
Humla District, Karnali Zone, Nepal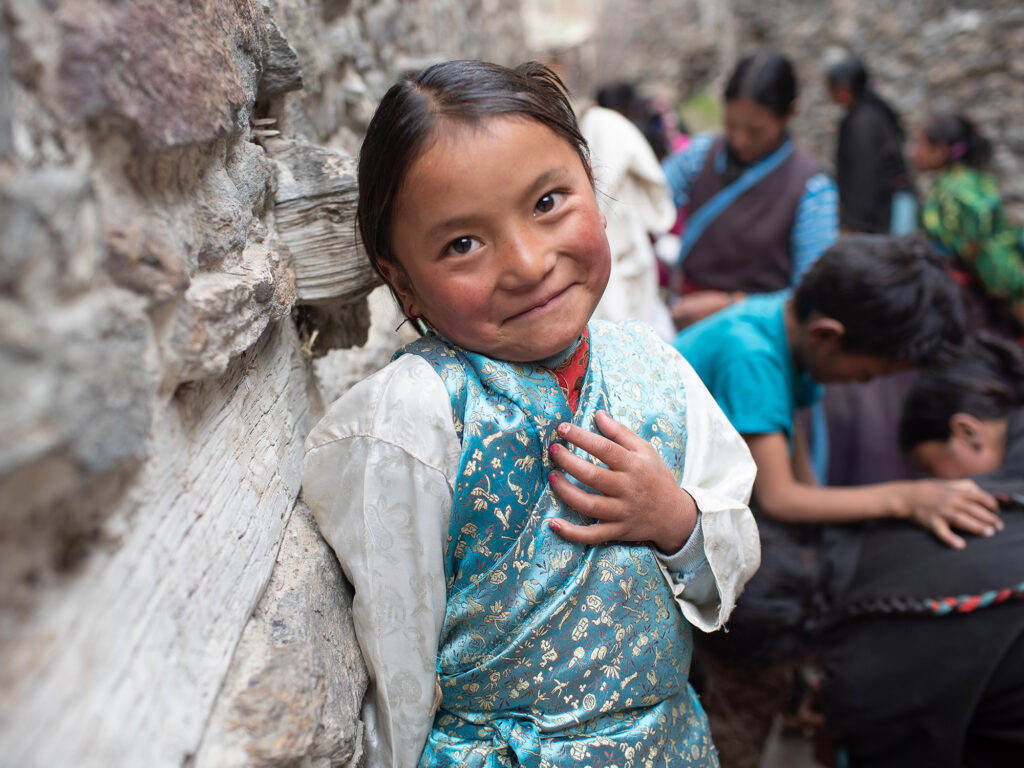 Limi Valley is situated in the Northwestern region of Humla District. It is in the Karnali Zone of Nepal, nestled in a trans-Himalayan valley bordering the Tibetan Autonomous Region, and consists of three ethnic Tibetan villages, Til, Waltse, and Zang.

The nearly 2,000 inhabitants of the valley are a tribe of Tibetan origin. The Limi Valley is historically and culturally part of Tibet. Its remote location in the Himalayas has posed severe economic barriers for its people in a globalized world. Limi is only accessible by foot, horse, or yak. From Simikot to Limi, the 5-day journey requires crossing the Nyalu-La pass (4,900 M) and Nara-La pass (4,500 M).

CITTA began supporting the education of three schools in Nepal in collaboration with the Limi Youth Society in June 2011.

We believe pooling resources and creating a facility that allows children to stay in a hostel will entice families to keep children in school and living in their own region. The unique Limi culture is a part of our shared global heritage that merits effort to preserve. We at CITTA as well as those in the local Limi community fear that sending away the children as migrant workers to India or Kathmandu, most of whom never return, will gradually erode the Limi culture. We also believe the union of the three schools will create a sense of equity when it comes to the resources the villages have access to, which will lead to a stronger sense of civic unity in the area.
"On my last visit to Limi in April 2014, I was touched by the many stories the communities told me about how they had not given much importance to education, and when they went to Kathmandu for work they felt extremely insecure and lost. They didn't even speak their national language. They want a better life for their children." – Michael Daube
Uniting the Limi schools into a single, unified primary and secondary school will provide consistent education, improve literacy rates, strengthen the local economy, and preserve local Tibetan culture.

CITTA will continue to maintain the three smaller schools for the youngest students; 3-7 years. These children will live at home during their early years of study. Local Limi teachers will provide Tibetan cultural and language classes as a part of the curriculum.

Upper-level students, classes 5-10 will be taught by Nepali government teachers who have recently been sent to the region. Improved conditions and ease of access will increase the quality of teaching candidates.

Economic development, specifically for women, is the third component of the HEED model (Health, Education, Economic Development) CITTA employs when partnering with communities. The unity school will also provide a workspace for women who create traditional woven blankets called Tsook-Too made from sheep's wool. CITTA is working to create a market for women who use traditional techniques. Tsook-Too rugs are woven using sheep or yak wool and are typically used as blankets to stay warm under below-freezing winter temperatures. In the west, the blankets are more applicable for use as beautiful area rugs. CITTA is taking custom orders and has created an online market to showcase designs and bring awareness to the cultural context in which they are made. Profits from the blankets allow women to earn a wage and also support the limi school project.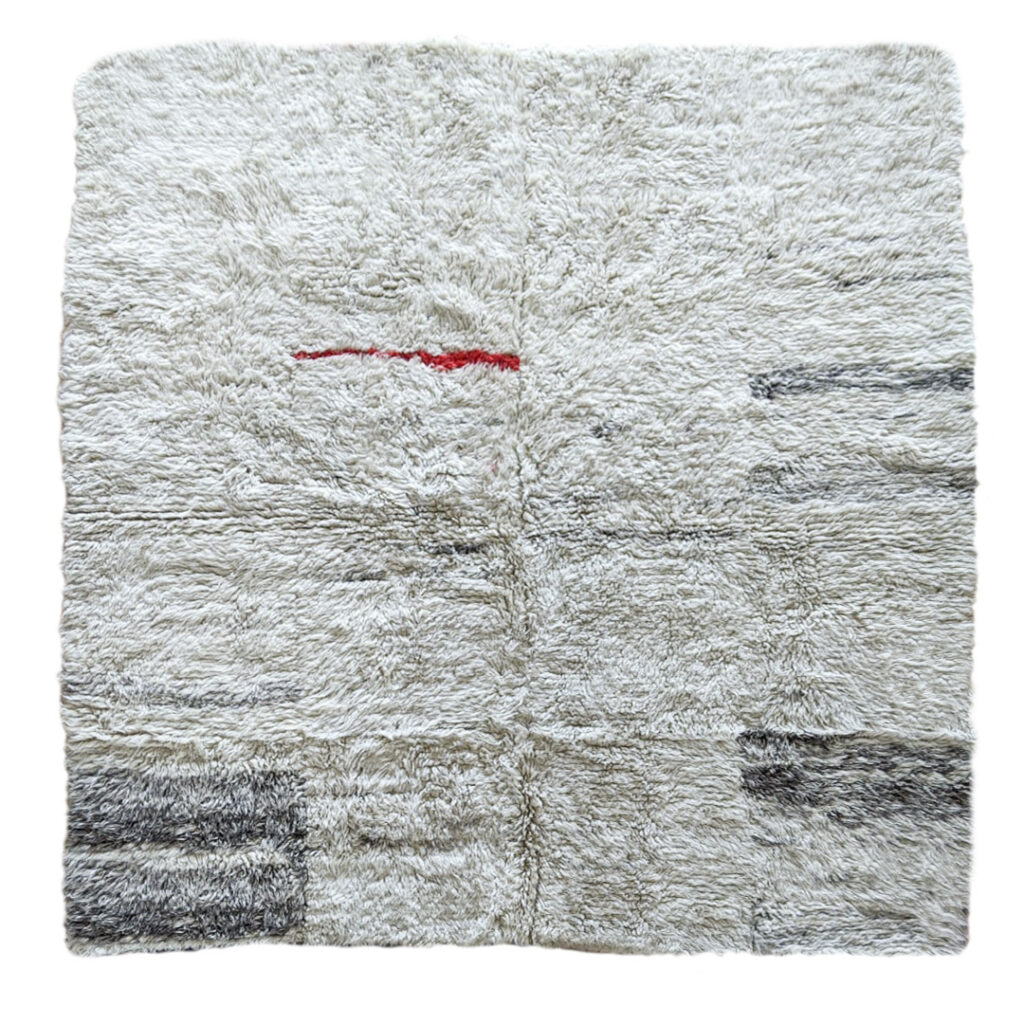 CITTA has a sector of the organization called "Aatmiya Nepal" which focuses solely on women's economic development and connecting artisans to a wider market to preserve their craft and make an income without exploitation from Global retailers. Aatmiya will assist in the Tsook Too program and deliver items in coordination with leaders in Limi who will transport orders from the Valley to Simikot to Nepaljung and then to Kathmandu via road transport.

In addition, CITTA plans to integrate a women's health component as a part of the project. It is important women in the local communities are supported in healthy birthing and pre-and post-natal healthcare. The remote location of Limi and its lack of access to major healthcare facilities make birthing care and education extremely urgent.

With increasing economic uncertainty and a pandemic that has touched every corner of the world — it is urgent to provide education and protect the fragile culture in this remote region.
HISTORY
After Tibet was annexed by China in 1950, Limi Valley was left on the Nepal side of the border, taking away a large tract of animal grazing land for the people. Traditionally, communities in the valley region worked as nomadic yak herders who would carry salt to barter for other goods in Tibet. Now with improved communication, there is inexpensive salt flooding the region from India. Families have been left with very little economically to survive. Men are forced to travel to China for migrant work, bringing home inexpensive Chinese goods which have quickly replaced the use of traditionally crafted items like yak blankets and other woven goods.

The reduced demand for these goods has threatened the continuation of very specific practices that have been used for centuries. Ancient artisan techniques are dwindling all around the world, and the case is no different for traditional fiber weaving from the Himalayas.

There is very little Nepal government presence in the valley to support the economy or social infrastructure regarding education or health. There is no financial assistance or formal effort to help support and preserve the valuable culture.

Due to the government's lack of local support for primary and secondary education, families had no choice but to send their children to boarding schools in Tibetan refugee camps in India and Kathmandu. This physical separation alienated children from their families, communities, and culture. Many were never to return back to the Valley due to the lack of opportunity. In 2008, the communities rallied with whatever support they could and initiated schools in all three villages.

By 2010, the state of education in the Limi Valley was in dire straits. The three schools initiated by the local communities were primarily funded by village leaders garnering support from the Nepali government to provide education for two years.

Repeated requests for continued funding were declined. Many of the teachers continued working without pay. The situation was on the verge of collapse with the imminent likelihood of the closing of the schools entirely.

A team of travelers, led by Roshi Joan Halifax came passing through the valley on their way to the sacred mountain of Kailash just at that critical time. They met with a young Norwegian Anthropologist, Astrid Hovden, and were able to understand the community and their dilemma from a very informed source. This led to an initiative to raise the funds needed to support education in this precious region. The Kail team connected with CITTA at our hospital in Simikot, Nepal, and realized our shared mission of education.

You can make a difference for students living in Limi Valley by sponsoring a student and covering the cost of a year of education, school supplies, uniform, and daily meals for only $20 per month.