THE GYAAN CENTER
BUILDING OF THE YEAR 2021
AD100: ADxHansgrohe
Muse Design "Gold Winner"
The Rajkumari Ratnavati Girls School
Jaisalmer, India
In rural Jaisalmer, girls face India's most extreme social, economic, and geographic disadvantages in receiving an education. Education provides girls access to pursue economic freedom and autonomy. The value of education is not the norm in this region, where female infanticide and child marriage remain prominent. The GYAAN Center is a three-phase education project that aims to become a foundation where girls and women gain the tools to thrive in an environment that protects and celebrates the vibrant local culture of Rajasthan. Education is the key element for women's welfare and achieving equality and prosperity in their families and in Indian society.
The Rajkumari Ratnavati Girls School safely opened to students in 2022.
Over ten years, there has been an international effort to build the GYAAN Center to fill an educational need at a level that inspires the local villages and draws international attention to the urgent need for women's empowerment in this region. The activities of the GYAAN Center will act with a mission to support education initiatives worldwide. By celebrating women's education and the ability to overcome historical norms, we hope to prevent harmful practices and empower girls through celebration and participation in their cultural heritage.
THE NEED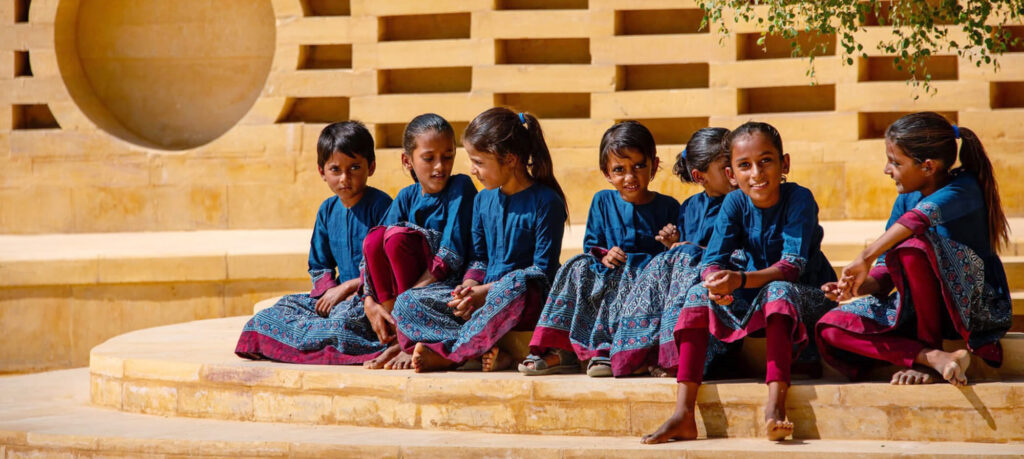 Girls in the rural Thar Desert of Jaisalmer face some of the most difficult obstacles to developing literacy, skills, and other educational opportunities in all of India.
Though Rajasthan is the third-largest Indian state with a population of 56,507,188 and a male literacy rate of 79%, it ranks the lowest in female literacy at 53%. 80% of Rajasthan's population lives in rural areas such as Jaisalmer, where female literacy only reaches 35.5% and women predominantly remain in the home performing domestic duties. In India, 26.8% of girls are reportedly married off before the legal age. Child marriages reportedly rose by over 33% during the lockdown period last year as compared to 2019. Rajasthan has a high number of child marriages and a shockingly high rate of female infanticide. The vicious cycle of female infanticide, child marriage, and inadequate education leads entire communities, especially women, into a life of poverty and unemployment.
THE RAJKUMARI RATNAVATI GIRLS SCHOOL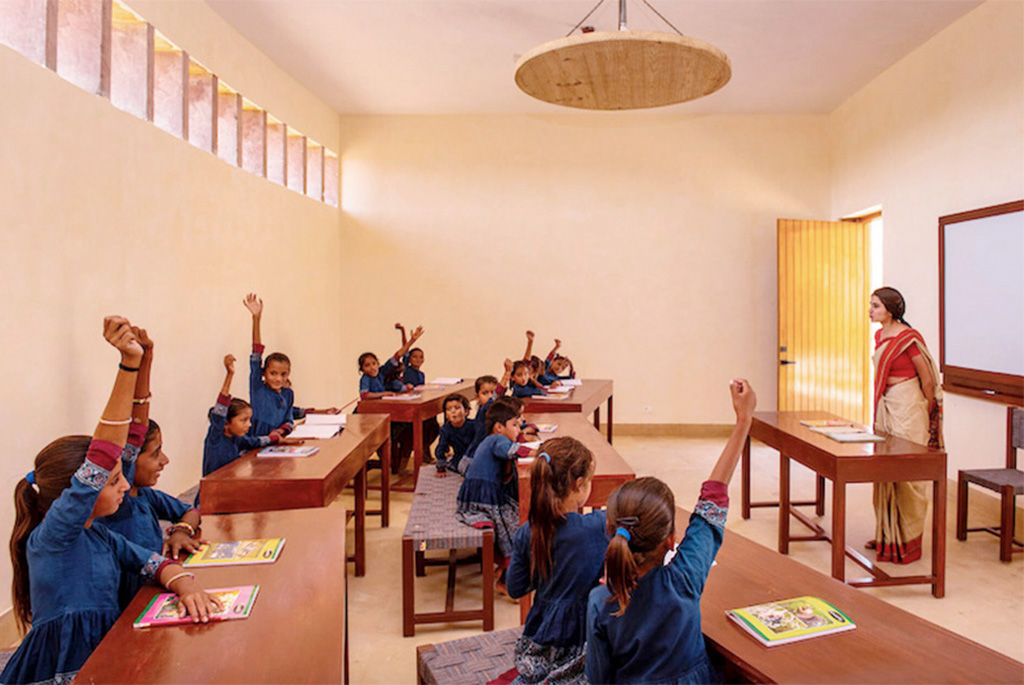 The Rajkumari Ratnavati Girls School is offered to girls below the poverty line residing in the Thar Desert region of Jaisalmer district, Rajasthan. The facilities include classrooms, a library, a computer center, and a bus facility to transport girls from neighboring villages. The school will begin with enrollment for 150 girls from KG to Class 2 who will move up in the school each year until we reach capacity at 400 students, up to Class 10.
Using a Social-Emotional Learning-based Curriculum, students will learn to read, write and develop traditional skills unique to the region. The school will also provide mid-day meals to ensure proper nutrition for the students and to lessen families' financial burden.
THE WOMEN'S COOPERATIVE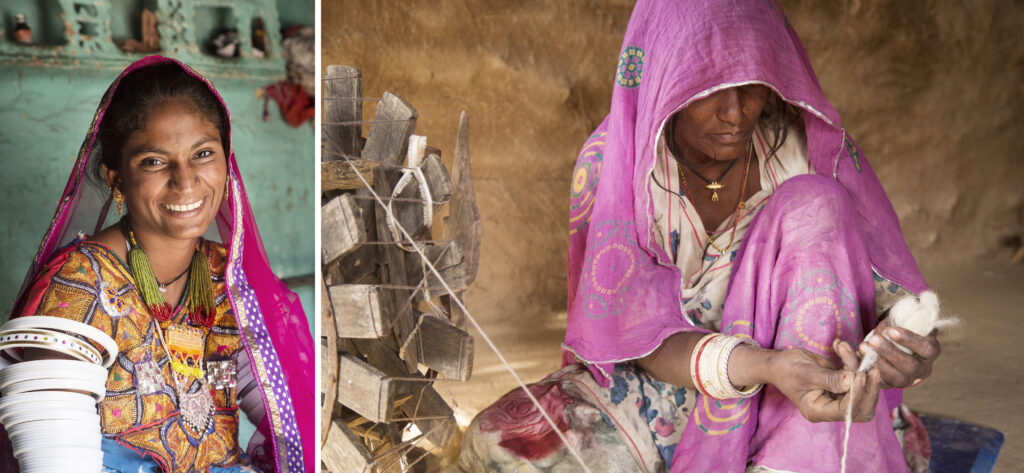 The GYAAN Center aims to enhance gender parity in the region through its Women's Cooperative. While girls are receiving an education at the girl's school, local artisans will teach mothers and other women weaving and embroidery techniques from the Jaisalmer region that is on the verge of becoming extinct. These lessons will preserve and enhance traditional techniques while establishing economic independence for the women, their families, and their communities. Additionally, connecting these women with contemporary designers will produce quality items for the global marketplace, thereby diversifying and stimulating the local economy. The education, independence, and empowerment women gain at the GYAAN Center will incentivize families to educate their daughters, bringing the benefit of the center full circle.
library, MUSEUM, and performance SPACE

The artistry of rural Rajasthan and the celebration of cultural traditions will be on full display in a building to be known as "The Medha Hall". The museum space is planned to showcase the fine art of embroidery and weaving native to the region and used to this day by communities to barter essential goods. The space will welcome prominent female artists and serve as a global platform to host events for empowering women in Jaisalmer and beyond. A marketplace will beautifully display and sell artisan goods which will draw tourists venturing to the nearby dunes to experience the sunset.
The Medha Hall will serve as an exhibition hall where renowned female artists and designers can collaborate with local artists to create artwork and installations further drawing people to both Jaisalmer and the center.
Your support of the GYAAN Center will serve a long-neglected population. Educating and empowering girls and women is proven to lead to higher incomes, lower maternal and infant mortality rates, and increased personal freedom in making choices.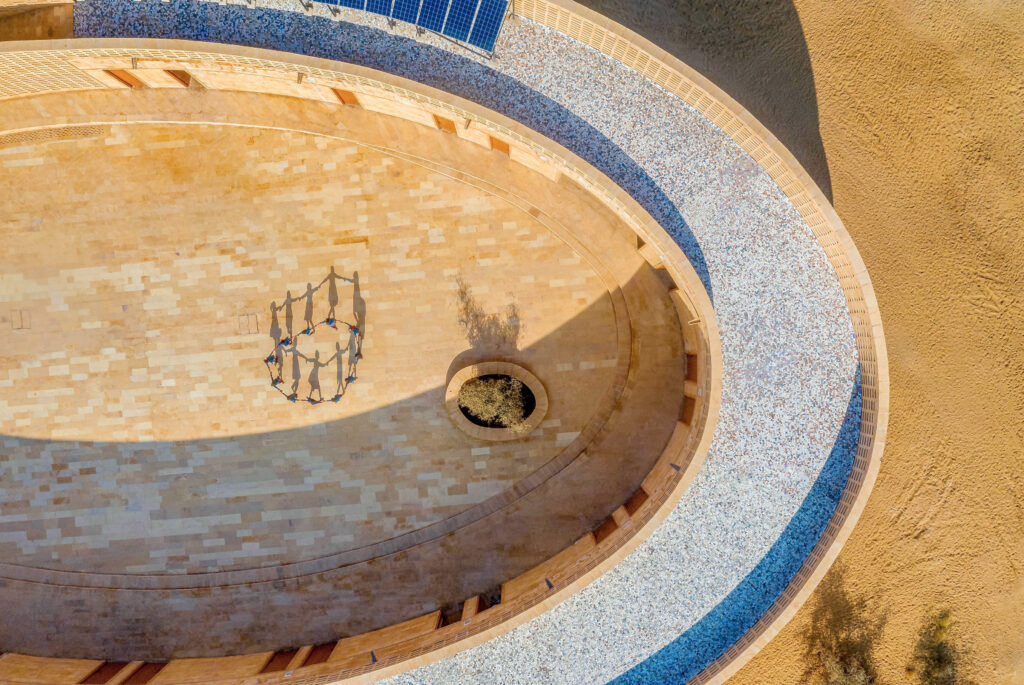 ---
---