CITTA Announces collaboration with cazenove+loyd
CITTA is delighted to announce its collaboration with specialist travel company cazenove+loyd.
Founded over 20 years ago, cazenove+loyd has won numerous Condé Nast Traveller awards, and organizes bespoke itineraries for its international client base. Learn more at www.cazloyd.com.
CITTA's projects coincide naturally with cazenove+loyd's approach to travel in discovering the inner soul of a destination whilst at the same time respecting the culture and lifestyle of the native people.
For 2015, cazenove+loyd have prepared a suggested itinerary for CITTA supporters to travel privately to Rajasthan, not in a group and at a time convenient to them. The trip includes a visit to CITTA's current project in the royal kingdom of Jaisalmer. This will include meetings and personal interaction with those involved and time with the families in the area. There will be a private dinner in the royal household as a finale to the trip. Opportunities for donations to the school for particular items may be viewed on the attached list, cazenove+loyd have pledged their own donation to CITTA to all travel to their destinations in India and Nepal by all US clients.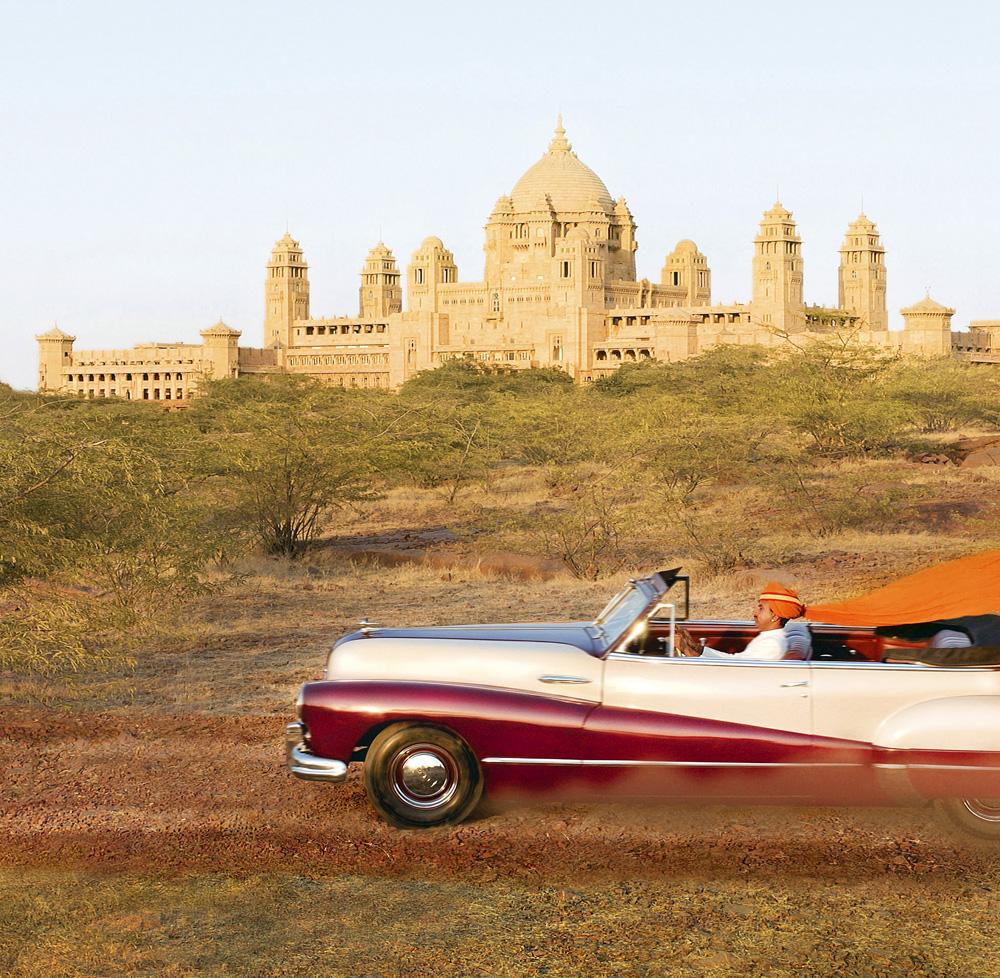 ROYAL RAJASTHAN
(best visited November to March)
The total cost would be approximately $5,000pp (not including international travel) The itinerary can be adapted according to length and content. Please contact Miranda Plunkett, US representative for cazenove+loyd on 800-409-4233 or email, miranda@cazloyd.com.
Day 1:  Arrive in Delhi and transfer to The Imperial.
Day 2:  Full day city tour of New and Old Delhi.
Day 3:  Train to Agra, upon arrival transfer to Oberoi Amarvilas and a half day of sightseeing.
Day 4:  Sunrise visit of Taj Mahal and a drive to Jaipur, upon arrival transfer to Samode Hotel.
Day 5:  Half day of sightseeing of City Palace and Observatory.
Day 6:  Amber Fort visit followed by an elephant safari.
Day 7:  Drive to Chhatra Sagar for a luxury tented camp.
Day 8:  Drive to Jodhpur, upon arrival transfer to Raas Hotel.
Day 9:  Half day of sightseeing.
Day 10:  Drive to Jaisalmer and transfer to The Suryagarh.
Day 11:  Private visit to CITTA charity school site and a special dinner.
Day 12:  Drive to Jodhpur for flight back to Delhi.